A Thai prenuptial agreement is a legally binding document that will help the parties set their financial goals before marriage. It helps safeguard the spouse's assets and liabilities and must be written in both parties' respective languages. Once signed, a prenup cannot be amended after the marriage.
Legality of a Prenuptial Agreement
There are several important considerations to keep in mind regarding the legality of a prenuptial agreement drafted in Thailand. First, Thailand has different laws on prenuptial agreements than other countries, so it is important to seek legal advice in Thailand before signing any contract. Second, a prenuptial agreement in Thailand must be signed by both parties and two witnesses. If a prenup is not signed correctly, the agreement may be void.
A prenuptial agreement should clearly state how assets will be divided in the event of dissolution of the marriage. In Thailand, divorce laws require that property be divided equally between the husband and wife. Therefore, a prenuptial agreement can help prevent disputes over property division.
Requirements of a Prenuptial Agreement
If you're planning to get married in Thailand, you should be aware of the requirements for prenuptial agreements. These agreements must be legally binding, and they must be registered in the country's marriage registry. They also must be signed by both parties and two witnesses. If you don't meet these requirements, you may not be able to get married in Thailand.
In Thailand, couples can use a prenuptial agreement to protect their business interests in the event of divorce. For example, the agreement can specify that the spouse waives all rights to the business upon death, or that the spouse is only a "shareholder" in the business. This ensures that the children will be able to benefit from the property and money that their parents have acquired during their marriage.
Signing the Prenuptial Agreement
Prenuptial agreements in Thailand are legal documents that govern the financial responsibilities of the husband and wife in case of a divorce. They can prevent disputes and help the couple manage their property in case of divorce. The document is generally drafted by an attorney or by a lawyer specializing in Thai family law.
Prenuptial agreements in Thailand are subject to substantive restrictions. For example, they cannot waive a spouse's right to maintenance. In addition, they cannot violate public order or good morals.
Conclusion
A prenuptial agreement is a legal document that states the division of assets in the event of a divorce. Although a prenuptial agreement is not mandatory in Thailand, it can help protect your assets before your marriage. This will help you prevent property disputes during the divorce process.
Thailand's civil and commercial code section 1465 recognizes prenuptial agreements. This legal document must be a written contract signed by both parties, with two witnesses. The document must also be registered in the marriage register. Once registered, a prenuptial agreement cannot be altered after the marriage.
The property market in Thailand has experienced significant growth and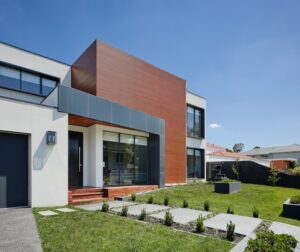 The Land Code of Thailand and the rules established by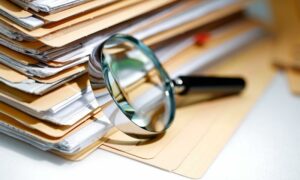 Due diligence is an important part of buying a property